You are here
Who Are the Children of Lehi?
| | |
| --- | --- |
| Title | Who Are the Children of Lehi? |
| Publication Type | Excerpt |
| Year of Publication | 2007 |
| Authors | Meldrum, D. Jeffrey, and Trent D. Stephens |
| Book Title | Who Are the Children of Lehi? DNA and the Book of Mormon |
| Book Chapter | 10 |
| Pagination | 92-104 |
| Publisher | Greg Kofford Books |
| Place Published | Salt Lake City |
| Keywords | DNA; Genetics; Lineage |
| Abstract | In 3 Nephi 5:20-23, Mormon, who abridged the record of the Nephites, reveals two significant points. First, he announces that he is a "pure" descendent of Lehi. As was common in ancient (and not so ancient) times, Mormon is obviously citing his paternal lineage. His maternal heritage was not "a pure descendant of Lehi," as Lehi's sons, at least the older ones, married daughters of Ishmael. What is Mormon's motivation for making this distinction if the children of Lehi are the sole occupants of the Americas? Clearly Mormon's statement acknowledges that the Book of Mormon is a lineage record, concerned with one particular family line among many. |
| URL | https://gregkofford.com/products/who-are-the-children-of-lehi |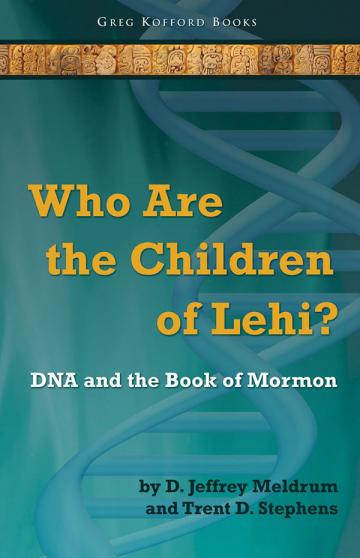 Terms of Use
Items in the BMC Archive are made publicly available for non-commercial, private use. Inclusion within the BMC Archive does not imply endorsement. Items do not represent the official views of The Church of Jesus Christ of Latter-day Saints or of Book of Mormon Central. 
Subscribe

Get the latest updates on Book of Mormon topics and research for free