You are here
Since 1989, the Review of Books on the Book of Mormon has published review essays to help serious readers make informed choices and judgments about books and other publications on topics related to the Latter-day Saint religious tradition. It has also published substantial freestanding essays that made further contributions to the field of Mormon studies. In 1996, the journal changed its name to the FARMS Review with Volume 8, No 1. In 2011, the journal was renamed Mormon Studies Review. 
1989
1990
1991
1992
1993
1994
1995
1996
1997
1998
1999
2000
2001
2002
2003
2004
2005
2006
2007
2008
2009
2010
2011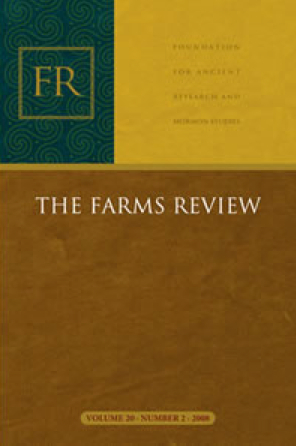 Subscribe

Get the latest updates on Book of Mormon topics and research for free
Terms of Use
Items in the BMC Archive are made publicly available for non-commercial, private use. Inclusion within the BMC Archive does not imply endorsement. Items do not represent the official views of The Church of Jesus Christ of Latter-day Saints or of Book of Mormon Central.