You are here
The Temple in Time and Eternity
Title
The Temple in Time and Eternity
Publication Type
Book
Year of Publication
1999
Series Editor
Parry, Donald W., and Stephen D. Ricks
Series Title
Temples Through The Ages
Series Volume
2
Number of Pages
370
Publisher
Foundation for Ancient Research and Mormon Studies, Brigham Young University
City
Provo, UT
Keywords
Ancient Near East; Temple Worship
Abstract

The Temple in Time and Eternity, edited by Donald W. Parry and Stephen D. Ricks, is the second volume in the series Temples Through The Ages. The importance of the temple to a religious community of the Ancient Near East and Mediterranean world can scarcely be exaggerated. The eleven articles in this volume are divided topically into three sections: "Temple in Ritual," "Temples in the Israelite Tradition," and "Temples in the Non-Israelite Tradition."

 

The "Temple in Ritual" section features Hugh Nibley's discussion on "Abraham's Temple Drama," which identifies elements of the creation drama that appear in the book of Abraham and elsewhere in the ancient world. An article by Ricks discusses oaths and oath taking in the Old Testament. John A. Tvedtnes shows that baptizing for the dead was known in various parts of the Mediterranean world and in Egypt. In a second article, Tvedtnes enlightens our understanding of the form and purposes of the temple prayer in ancient times.

 

Richard R. Cowan, in the section "Temples in the Israelite Tradition," traces the development of temples to modern times. Richard D. Draper and Parry make intriguing comparisons of temple symbolism between Genesis 2–3 and Revelation 2–3, focusing particularly on promises and blessings. Alan K. Parrish shares with us insights into modern temple worship throughout the eyes of John A. Widtsoe, and Thomas R. Valletta examines priesthood and temple issues by contrasting "the holy order of the Son of God and its spurious counterpart, the order of Nehor."

 

The concluding chapters of the book, grouped into the section "Temples in the Non-Israelite Tradition," include John Gee's discussion of getting past the gatekeeper (gleaned from various Egyptian literary corpuses), a fascinating study by Gaye Strathearn and Brian M. Hauglid of the Great Mosque and its Ka'ba in light of John Lundquist's typology of ancient Near Eastern temples, and E. Jan Wilson's enlightening treatment of the features of a Sumerian temple.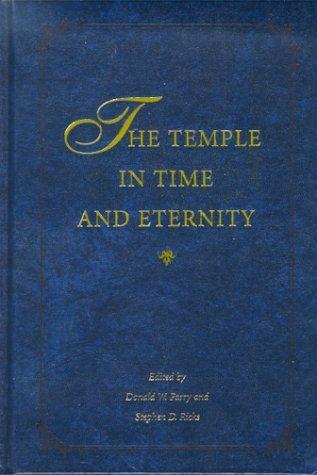 Terms of Use
Items in the BMC Archive are made publicly available for non-commercial, private use. Inclusion within the BMC Archive does not imply endorsement. Items do not represent the official views of The Church of Jesus Christ of Latter-day Saints or of Book of Mormon Central. 
Subscribe

Get the latest updates on Book of Mormon topics and research for free