You are here
An Introduction to the Study of the Book of Mormon
Title
An Introduction to the Study of the Book of Mormon
Publication Type
Book
Year of Publication
1927
Authors
Sjodahl, Janne M.
Number of Pages
555
Publisher
Deseret News Press
City
Salt Lake City
Keywords
Ancient America - North America; Ancient America - South America; Ancient America – Mesoamerica; Book of Mormon Geography - Hemispheric; Doctrine; Eight Witnesses; Gold Plates; Lamanites; Latter-day Saint History (1820-1846); Mulekites; Native Americans - Aztec; Native Americans - Maya; Native Americans - Toltec; Native Americans – Algonquins; Native Americans – Iroquois; Native Americans – Muyscas; Native Americans – Nahuas; Native Americans – Pueblo; Nephites; Three Witnesses
Abstract

This little volume owes its existence chiefly to the desire of the author to add his testimony, at this time, to that of numerous others, bearing the holy Priesthood, of the truths revealed in the Book of Mormon for the salvation of man.

But the responsibility is not entirely the author's.

Some of the contents of the book has appeared in the Improvement Era and other Church publications during the last ten years, and friends have been good enough to say, repeatedly, that they would be glad to have those contributions in some form more convenient for reference. Acting on their suggestion, I have collected some papers previously published and others that now appear for the first time, and respectfully submit them in this form to the public. In doing so, it is my sincere prayer that the testimony here offered may be of benefit to the reader, and especially to honest seekers after truth.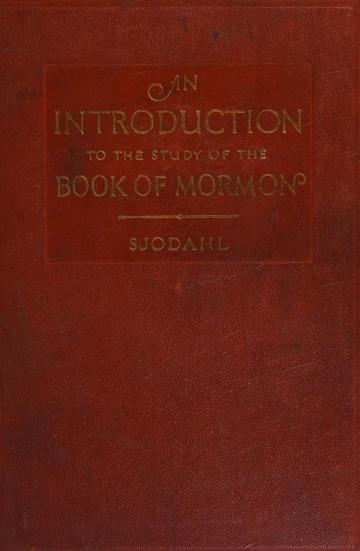 Terms of Use
Items in the BMC Archive are made publicly available for non-commercial, private use. Inclusion within the BMC Archive does not imply endorsement. Items do not represent the official views of The Church of Jesus Christ of Latter-day Saints or of Book of Mormon Central. 
Subscribe

Get the latest updates on Book of Mormon topics and research for free